Foamboards are durable, light in weight, and can be used for a plethora of different artistic projects ranging from selling tools to making a helpful and decorative addition to a home. They are available in different sizes and thicknesses and can be easily cut into any shape with the help of a sharp craft knife. They can be divided into numerous types, like white and black, one-sided colored foamboard, Sintra PVC, Gatorfoam acid-free, flame resistant, Jetmount foamboard, Rynoboard, styrene-faced, presentation foam board. Each has its own unique characteristics and properties. There are many applications of foamboards, such as: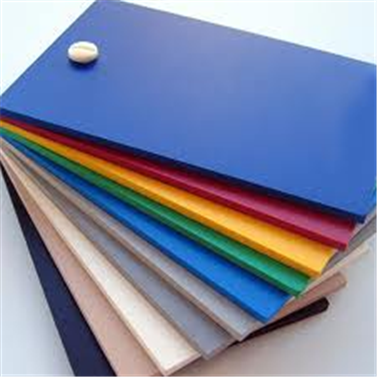 Use any size and thickness of foamboard to make signs, advertising, etc. You can use the signage in all the major categories like a garage sale, car wash, and clearance sale, among others. Their surfaces adhere to markers and, thus, you can easily make a sign on them. Sign companies can also design supreme quality, professional signs with the help of foamboard that can hang outside a business. Foamboard signs are fairly durable in any weather and can hold up for a while in rain before beginning to fall apart.
You can use foamboard to make customized photo frames for your home. It is a very simple process that will take only a few minutes. Include your kids as well in making a photo frame to make the entire procedure a fun activity. You can paste beads and other decorative accessories onto the frame to make it look more attractive.
Foamboard is also used in film, video and theatrical productions to help direct light onto people's faces during certain shots and scenes. Generally, white boards are used to direct the light, but you can also

use a 1" thick one side silver reflective board

to give a different look to the performance.
http://www.foamboardsource.com/special-use---expendable-board--reflective-foam-board.html
It is relatively inexpensive to make foamboard bounces that can be used at all levels of production.